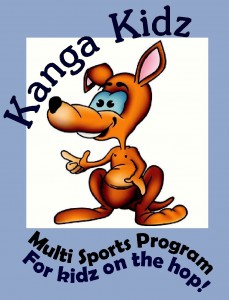 After a lot of planning and preparation Kanga Kidz launched in July 2010. We started Kanga Kidz because we thought there a lack of fun sports programs in the Coffs Harbour area for children aged between 2 1/2 and 5 years. We came up with the idea of a multi-sports program that changed frequently to keep younger children interested and entertained.
One of the main aims of Kanga Kidz is to educate children and get them enthusiastic about being active and playing sports in a fun but structured environment. Our program also aims to help children with hand-eye co-ordination, gross and fine motor skills, posture, balance, sportmanship and listening skills.
Kanga Kidz is run by Nardia Pade, a mother to three very active young children. She has a Certficate in Childcare. Nardia has played a variety of sports all her life including tennis, gymnastics, little athletics, soft ball and cross country running. She has been a tennis coach for the past 10 years.